Top 5 Best Ways To Invest In Your Career
It may seem unnatural – spending money "at work" when your job earns you money, but the reality is that sometimes it's worth spending a little extra money and investing in your career.
Any money you invest in your career and put into improving your professional skills or looking more professional will be returned to you.
What Does It Mean To Invest In Your Career
Investing in your future necessitates your time, effort, and energy. It may also entail spending money to enhance abilities, obtain professional assistance, gain perspective, or assist you with areas where you are not an expert.
As with hiring a fitness trainer or personal lawyer, we get help for accountability, expertise and a plan that will get results.
Investing in yourself may provide you the best return on investment of anything else that you do. If you value both financial and general well-being, the benefits are considerable, ranging from enhanced lifetime earning potential and unimagined prospects to shielding yourself against unemployment and the satisfaction that comes from personal growth and accomplishment.
The degrees of freedom you have in what you do next can be a sign of a well-managed career. When you don't feel like you have any options, when the phone doesn't ring, when you aren't valued highly. Investing in your professional growth can help you expand your opportunities.
How To Invest In Your Career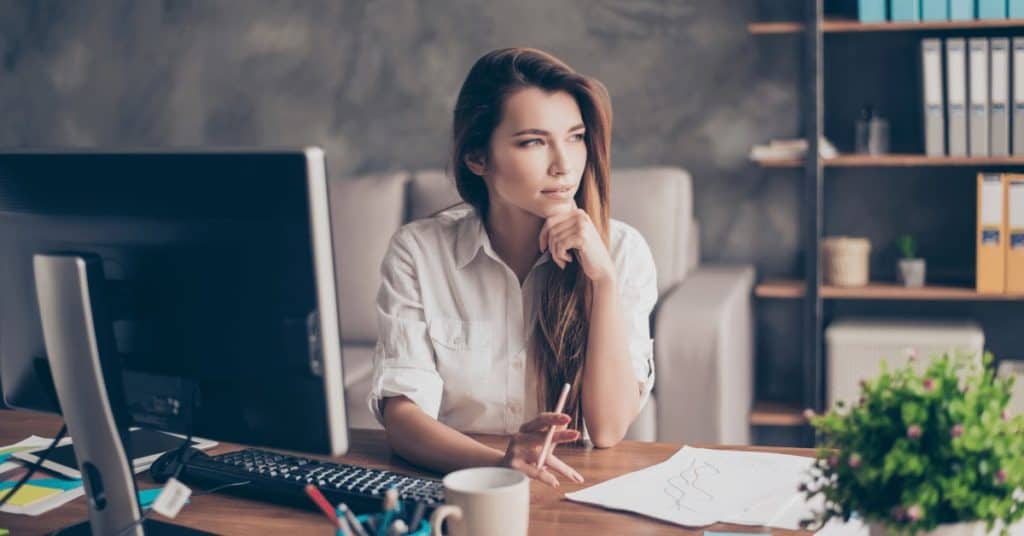 Professional Training Courses
Surely there are plenty of ways to hone your skills at work, but this can take some time, especially if you are learning for yourself. If you choose to take some courses instead, you can do the same skills – learned by a professional – in less time. As an extra bonus, there is always a chance that your current employer will be willing to pay for courses that will enhance your work skills.
Professional Clothing
Even if you work from home or freelance, dressing is a big part of success. You may be surprised how a tasteful skirt and blouse will instantly make you feel more professional, as opposed to working in yoga pants from bed. Even here, you don't have to spend thousands to change the vibe of your working time. A few pieces – white shirts, a few skirts and trousers will be enough to start with.
Professional Home Office Space
Especially if you're working remotely — but even if you only need to work from home occasionally — updating your office with at least basic information helps you update your office. A good computer (provided your company doesn't provide it), a printer and scanner are probably a must, but some other things like ergonomic chairs, plants and good lighting are a good investment.
Professional Portfolio
Nowadays, it's much more than your RESUME – your name is probably available online, from Facebook and Twitter to your own professional website. Since first impressions are important, it doesn't hurt if a social media expert helps you capture glaring things by finding your existing profiles that you might want to change.
If you're in the middle of a career, branding is important, these people can help you make sure your goals are clear in all your channels. Speaking of which, it may not hurt to have professional help setting up your website.
Management Courses
In addition to courses that can help you deepen your specific professional skills, you may also consider enrolling in a leadership course. This is largely due to the fact that in any type of career leadership is a necessity, and an employer who sees that you have developed an initiative to improve will certainly be pleased.
The time you devote to your professional game may not cost much – especially if you break down suggestions for a given period – but investing in your work in strategic ways could actually be one of the smartest things you do for your career.
In Closing
Invest in building your goals, plans, professional skills, knowledge, career management skills, networks, and personal brand and profile by learning more about yourself. You can do it yourself or get professionals to perform it for you.
Consider using thinking, planning, self-assessment tools, goal setting, reading, consulting experts, getting coached, attending courses, upgrading or obtaining skills, and selling oneself proactively. Recognize that investing in yourself frequently necessitates taking risks.
So don't be afraid to take some risks, invest in your career and in yourself and you will see that in time these type of investments are the ones that really pay off.