How To Market Your Business With No Budget
So you've started your own local or online business (or maybe just a YouTube channel), and you want to market it in some way. Still, you've got exactly ZERO dollars to spend on that, and you probably feel like you're in a boat without a paddle just hoping the tide picks you up and takes you where you need to go.
Well, the bad news is, that's probably not gonna happen. The odds that someone is just going to stumble across your business or your website randomly is pretty slim, and people aren't going to be randomly finding you in high enough numbers for that to be a safe business model. So what are you to do when you find yourself in this situation?
We've gathered together several proven methods to market your business and your service that can all be implemented with zero budget.
Each one of these options takes hard work and dedication to make work, but when done consistently, they will, over time, produce real results, increasing the traffic to your business.
'Real World' Marketing
When launching a business, people tend to feel alone, especially with an online business where the process of launching it consists of doing mostly menial tasks in front of a computer all day. You tend to forget about the world outside and the large network and friends and family you've built up over the years.
While there are likely some businesses where it would be inappropriate to reach out to friends and family about, generally speaking, sending a link to your website or talking to someone about the business you've started isn't a social foe-pas. Which makes this is our first 'real world' marketing tip:
1. Use your existing network of real-world contacts to your benefit by letting them know about your business and to pass it on to anyone they might know who might be interested in the product or service you are offering.
2. Attend free local networking opportunities and social mixers where you can discover prospective clients/customers or develop a strong network to get in touch with. Check out meetup to see if there is anything in your area that might be relevant to you
3. Make use of your local Small Business Association and utilize the cost-free resources they supply.
4. Add yourself to free business directory sites in your local area.
5. Request referrals from any previous pleased clients/customers.
Use SEO To Bring Organic Traffic To Your Website
Your website and/or blog site is the core of your incoming marketing strategy online. Google and other search engines 'crawls' your site and then will recommend it in searching. The better optimized your site is for search engines, the more organic visitors you will get from Google.
WARNING: This one takes a while to get going, and with the extensive competition in most niches, it's unlikely you'll be appearing at the top of search results for a long time. It can take a brand new website for up to 6 months for Google to begin recommending it at all.
1. Utilize your blog site to publish interesting and distinct web content that can produce an inbound marketing funnel by resolving your target audience's troubles.
2. Use an email marketing platform like MailerLite to build an email list by offering your website visitors something in exchange for them signing up to your email list. (usually a free piece of content, checklist, printable, or guide of some kind)
3. Share content from your blog on social media sites platforms where your target market is likely to be energetic. Depending on what type of content your site has, different social media platforms will work better than others; for example, parenting blogs do very well on Pinterest, but blogs about firearms do not do well on Pinterest.
Facebook Marketing
While Facebook may be losing its popularity, it's still the home of 2.99 billion people people, and that's a pretty massive potential audience for your business. Beyond running costly ads on Facebook, you can also promote your business on Facebook through a variety of free methods:
1. Facebook groups – search your business's niche on Facebook and join related groups. Take time to post interesting stuff in the group and to comment on other people's posts. Use this as a way to network with people interested in your business niche.
2. Create your own Facebook group or page for your business and share it with the other groups you've joined.
Promoting Your Business on YouTube
YouTube is the 2nd biggest internet search engine worldwide, right after Google. This means that if you want to massively increase the chance of people finding out about your business, you should make sure you have a YouTube channel as a companion to your blog so that it can help market your business to YouTube.
1. Produce Video versions of your website content or create an advertisement for your business and post it on YouTube.
2. If there are other YouTubers in your niche, make useful comments on their videos – if people like your comments, they may just end up clicking on your channel to see what else you offer.
3. If relevant to your business, develop a free online video training course as a YouTube playlist to demonstrate your understanding and skills.
4. Demonstrate your product and/or service via a video posted on YouTube.
5. Create videos answering the questions you are most frequently asked questions by clients/customers.
6. If you are operating a local business, YouTube can still help. Use the name of the city in your video titles and/or channel name. Add the city name and details to the video description and tags – this will increase the change of your videos showing up, especially to people looking for information in your city!
Using LinkedIn To Promote Your Business
LinkedIn is thought by some to be a dead platform, but, depending on your businesses niche it could still play a role in the promotion and marketing of your business.
It would be best if you made your LinkedIn Account as eye-catching as possible. It is not simply your online return to understand that this is a material system, and also, it is a visual one.
1. Connect with associates and customers on LinkedIn.
2. Take part in LinkedIn teams to help establish your authority amongst your peers or enable you to talk to your target audience directly.
3. Share helpful info-graphics within LinkedIn Teams and your account as an article; this will build up your reputation and refer people to your web site.
4. Take advantage of Slide-share and use this to upload Presentation Decks and Portfolios as well as various other normal web content to market yourself and/or your services.
Marketing Your Business With Medium.com
While it is vital to have your own website, utilizing other websites that offer guest blog posts can be beneficial as those sites will provide you the opportunity to funnel traffic from them onto your own blog.
1. You can post a blog post on Medium and have strategically placed links throughout the post that link back to your own blog (or YouTube channel).
2. You can grow your network and spread recognition by commenting on other blog posts within medium.
3. You can connect out from medium article to your existing content somewhere else. This can be a fantastic traffic channel for your major site.
4. Close out any articles you write and post on medium with a call to action to get people who liked your article to sign up to your email list.
Use Twitter To Increase Awareness Of Your Business
Twitter is one of my largest social network platforms and a perfect place to market your business. With its hashtag system, even completely new accounts set up on Twitter are able to become part of the conversation and promote their brand or business.
1. Use Twitter hashtags that are essential to your industry/market to connect yourself with the niche.
2. Post links to your content on Twitter, with relevant hashtags.
3. Participate in real-time conversations with those in your industry or that have a passion for it.
4. Use Twitter to reach out to influencers in your niche and send them links to your content.
5. Ensure you're part of a larger community by sharing helpful links and information that was produced by others, not just yourself.
6. Engage with others by retweeting their material or by quoting and mentioning them.
Promote Your Business Using Instagram & Pinterest
Instagram and Pinterest are two heavily used platforms with massive user-bases, and they shouldn't be ignored. Instagram and Pinterest are similar in that they are both picture-based platforms where eye-catching images are your best bet at getting people's attention.
Take the time to learn some fundamental graphic design elements or sign up for a service like Canva to get help, making both Instagram and Pinterest-ready posts.
1. Post images that show your items in a flattering light – linking back to your business website or blog.
2. Share behind the scenes shots of your process.
3. Make short layout video clips like time lapses on Instagram revealing your procedure in a creative way, such as with a whiteboard video.
4. Make attention-grabbing memes for Pinterest and Instagram.
5. Use Hashtag techniques and also geo-tagging to get more reach with your image.
6. Create unique Pinterest boards that different sectors of your target market would like.
7. Produce Images of Testimonials from delighted clients or customers.
Final Thoughts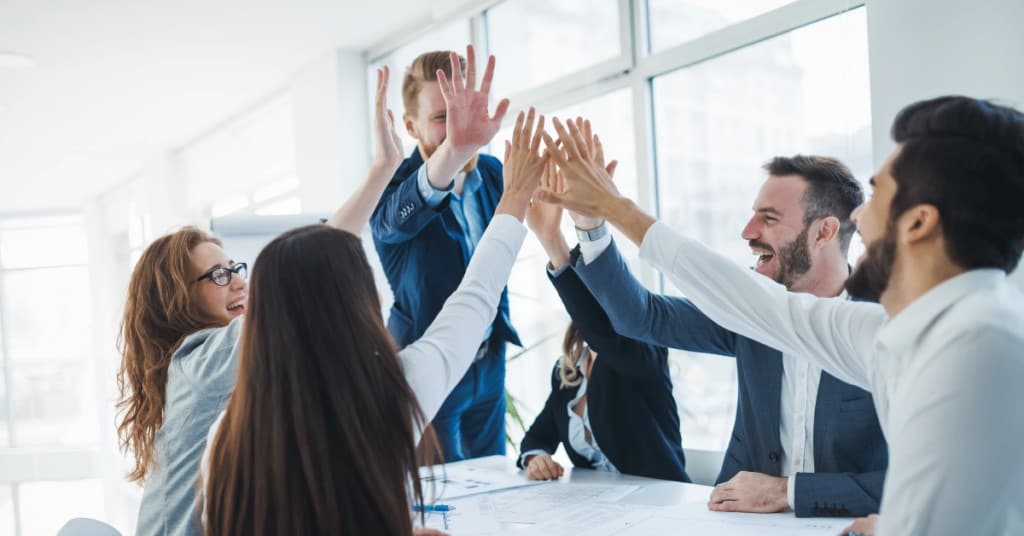 So there you go. If you ever before felt like marketing your business would be completely impossible without lots and lots of money, now you know that isn't the case. All of the strategies outlined here can be done with a marketing budget of $0.00.
For more information on how to launch a business go here, and if you're interested in starting a blog check out our top five strategies to make money blogging.