1K A Day Fast Track | Review
The 1K A Day Fast Track program is an affiliate marketing course that teaches people how to make a substantial amount of money while they sleep. The course's goal is for students to be able to earn at least $1,000 every day.
In the following comprehensive review, find out more about this intriguing digital program.
1K A Day Fast Track Course Overveiw
The program takes six weeks and students learn all the necessary steps to succeed in this space including using successful templates and creating a mail system. Generally, the coursework involves tips on how to promote other people's services and products on various affiliate networks like WarriorPlus and JVZoo and then earning a commission for your input.
Even though this course is designed to be used over a six-week period, it is possible to finish all the coursework within a single day. Unlike other affiliate marketing courses that overcomplicate things, this one is simple to grasp because it entails copying and pasting proven templates onto your two-page product promotion website. Advertisement content and email swipe templates are supplied, making the learning process easier.
The 1k A Day Fast Track is based on email marketing ideas and tactics, which include establishing a focused email list and providing them with the most appropriate items or services. Here's how to run a good email marketing campaign:
Research the most popular products
Find out how the products or services are being advertised and sold
Create an appealing headline
Create an interesting question based on the headline
Use the courses easy to follow email creation template
The next stage is to attract potential consumers by using the email poll webpage and collecting their email addresses.
After you've built up your email list, you can begin sending targeted emails to your subscribers notifying them about products or services that they might be interested in.
You can then earn an immediate commission if your subscribers purchase those products.
Complete 1K a Day Course Breakdown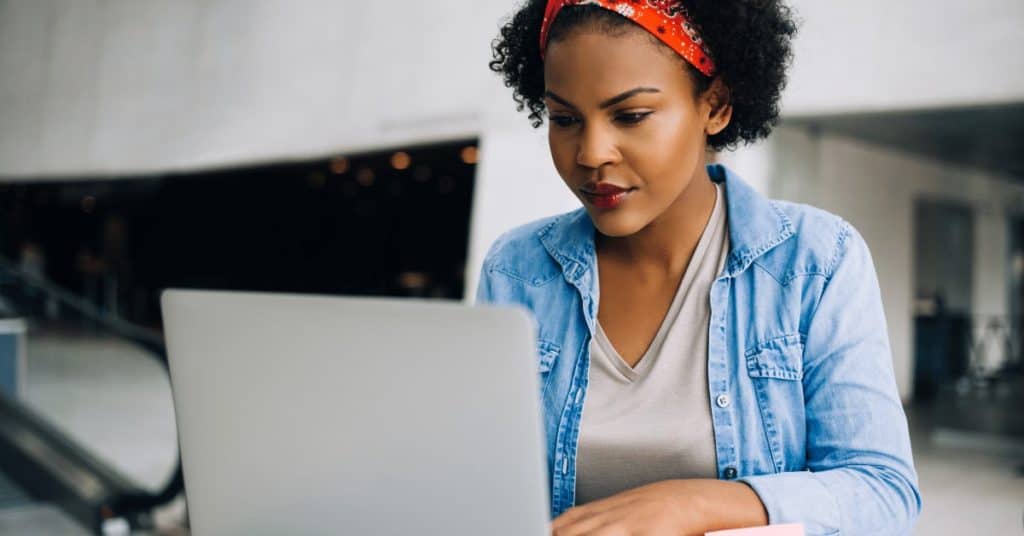 Week 1: Introduction
During the first week, students are taught all of the fundamentals of the software. This lesson covers the basics of affiliate marketing, such as the business model, projections, and how ClickBank operates, among other topics. Students also learn about the mentality necessary for success in this industry.
Week 2: Setting Up Accounts
The second week includes nine lectures that walk you through setting up accounts and, in particular, creating click funnel domains. This step also includes polling, which teaches you how to locate popular and trending products as well as how to develop marketing campaigns.
Week 3: Email Creation
Students learn the fundamental steps for setting up a dependable email system during the third week. This module also includes instructions for connecting your emails to click funnels.
Week 4: Automation
This course on passive income relies heavily on automation. This session explains how to use autoresponders to help you automate your affiliate marketing business while you focus on attracting targeted traffic.
Week 5: Ad Creation
Merlin Holmes teaches students about native ad production in addition to traditional ad platforms like Google and Facebook, to assist drive targeted visitors into the funnels. RevContent is a great example of a native ad platform that can help you target and convert a high-converting audience for your marketing efforts.
Week 6: Future Plans
Finally, users will learn through creating future plans to scale the business during the last week. This is a crucial area that includes a wealth of information for savvy users.
Can You Actually Earn $1,000 Per Day If You Follow This Program?
Only by putting all of the techniques and tactics taught in this course into practise will you be able to earn $1,000 or more every day. This course includes extremely helpful suggestions and instructions on how some of the most successful affiliate marketers earn thousands of dollars per day.
While you may not make $1,000 right away after purchasing this programme, if you are determined to following the methods outlined in the course, you will be on your way to earning a considerable passive income.
Should You Buy The 1K a Day Fast Track Course?
This affiliate marketing program has already proven to be a successful digital course by providing several subscribers with favourable results.
Thanks to this program, some members have been able to earn hundreds of dollars per day.
It is perfect for:
Users that are new to affiliate marketing and have no prior experience
Expert digital marketers that are interested in automating their processes and increasing their passive incomes
Those who have tried and failed to use comparable tactics.
Workers who desire to break free from their typical 9-to-5 occupations are encouraged to apply.
People who are about to retire or are already retired
Employees that want to earn some extra money while keeping their current positions
In Closing
Email marketing is one of the most important foundations of good digital marketing since it has such a high return on investment. You can make a lot of money passively by targeting your followers with relevant offers. The above-mentioned training includes an easy-to-follow roadmap to email and affiliate marketing success.
There have been countless success stories concerning this course, with many students making over $1,000 every day. This sum, however, can only be attained via dedication, hard effort, and the application of all of the material presented in this programme.
The best part of the 1K A Day Fast Track program is that it is suitable for complete novices. The procedures employed are simple to comprehend and are neither unlawful nor unethical.
Affiliate marketing is a legal way to generate passive money on ClickBank. The trick is to be patient and follow through with all of the tactics, and your daily profits will steadily increase to the $1,000 mark.