How To Start Earning Money On Instagram
We can discuss it, we can despise it, or we can celebrate it. What is certain is that social networks are a 21st-century phenomenon that interferes with all our lives every day.
Not only organizations, businesses and entrepreneurs, but also individuals can use social networks, especially Instagram, for their own benefit. It's much more convenient than fighting him or ignoring him.
Instagram is rising in popularity everyday. Although Facebook still dominates the social networks worldwide, Instagram is gradually catching up with it. Facebook's user growth is gradually fading, while Instagram is booming making this the perfect time to start making money on instagram.
Instagram Can Be a Waste Of Time, Or It Can Make You Rich
There is no doubt that Instagram is interesting from a business point of view. However, if we were to prove it, we would look precisely between accounts that are primarily personal, not corporate. Instagram is primarily made by individuals.
It's only over time that they become internet entrepreneurs, influencers.
At the beginning there is a personal profile, followed by collecting followers and using a variety of ways to monetize Instagram.
The result is earnings, which often outnume even the most prestigious occupations. The biggest Insta-stars make a lot of money. Instagram makes people the richest people in the world. The famous Kardashians might talk about it.
How To Monetize Instagram
That's a question that's probably going to come to mind for anyone who's on Instagram. The answer can be found with the biggest Instagram stars and their earnings.
See how Kylie Jenner, the youngest of the Kardashian clan – Jenner, Selena Gomez or Cristiano Ronaldo – makes money on Instagram.
15 GLOBAL INSTAGRAM STARS 2020 AND HOW MUCH THEY EARN PER POST
Dwayne Johnson, 187 million followers, $1,015,000 per post
Kylie Jenner, 181 million followers, $986,000 per post
Cristiano Ronaldo, 224 million followers, $889,000 per post
Kim Kardashian, 175 million followers, $858,000 per post
Ariana Grande, 191 million followers, $853,000 per post
Selena Gomez, 180 million followers, $848,000 per post
Beyonce Knowles, 148 million followers, $770,000 per post
Justin Bieber, 139 million followers, $747,000 per post
Taylor Swift, 135 million followers, $722,000 per post
Neymar da Silva Santos Jr., 139 million followers, $704,000 per post
Lionel Messi, 155 million followers, $695,000 per post
Jenifer Lopez, 124 million followers, $663,000 per post
Nicki Minaj, 116 million followers, $625,000 per post
Kendall Jenner, 132 million followers, $608,000 per post
Khloe Kardashian, 114 million followers, $608,000 per post
There's no point in fooling yourself that you're about to unseat someone from the throne of the most profitable Instagrammers (you can try though).
On the other hand, you don't have to engage in Instagram monetization at all with the prospect of millions of dollars in revenue. Instagram can also be conveniently used as a decent earner by anyone who puts in the effort.
How To Start Earning On Instagram
First of all, you need to know what ways instagram offers monetization. There are several of them.
It should be noted that Instagram itself does not offer any earnings, it does not allow any way of trading. Business on Instagram always takes place under the direction of the user himself or the user's cooperation with other users, companies and brands.
In the basic breakdown, we can divide monetization on Instagram into:
promotion of its name, its creations, products and services
promotion of cooperating companies and brands
Presentation On Instagram
Instagram works on the principle of self-presentation. It is an online platform that allows you to share photos and videos with tens of millions of users around the world. So, by its very nature, it is a great way to promote – names, products and services.
Unlike Facebook, instagram content is primarily positive. Visually interesting content, creativity, novel design, but also a joke are appreciated. It is especially a space for fun, yet, or that is why it offers opportunities to monetize its activities.
BEING SUCCESSFUL ON INSTAGRAM MEANS GETTING MORE FOLLOWERS
Then you can promote your name to a wide audience similarly to in classic forms of advertising. On Instagram, however, the promotion is authentic, linking the account and its fans is a reflection of real interest. Therefore, it is also a good chance for marketing activities.
You can promote your services, for example, a hairdresser here will great "sell" her hairstyles. Various creations and products can also be promoted, especially those that are visually engaging.
Finally, photos themselves can be promoted and sold directly via Instagram.
Promoting Brands On Instagram
An Instagram account that follows crowds has the potential to promote almost anything. Modern companies and brands are well aware of this. They welcome the opportunity to promote their products through authentic Instagram posts with a large number of followers.
They have the opportunity to reach out to a number of people non-violently so that it is not seen as pure advertising. Few people hear advertising nowadays, but people love to identify with their instagrammers.
It's not in vain that Instagrammers are called influencers. They're people who have influence.
The way instagram monetizes is to collaborate, influencers collaborate with representatives of different brands.
one-time posting of a photo with a specific product (cooperation can be paid or unpaid, i.e. providing the product free of charge), so-called shoutout
long-term cooperation and repetition of several positions with reference to a specific product or brand, sometimes also called sponsorship
Instagram stories with a specific product or mention of a product
link to specific websites in account profile
competing on Instagram for specific products or services
discount coupons and discount codes to a specific eshop, etc.
Promoting brands is a form of affiliate marketing, you can sign up for a free training on affiliate marketing here.
Instagram Monetization Tools
Cooperation between influencers and brands can take place at the insudy of both the influencer and the company. Either the influencer will approach the company with an offer of cooperation, or the influencer will be approached by the company itself.
If you're just starting out, look for affiliate programs to sign up for and then do the work promoting them to your audience. You can also check out our review of a popular affiliate marketing course to see if it sounds like something that would work for you, that review is here.
Three Key Strategies For Instagram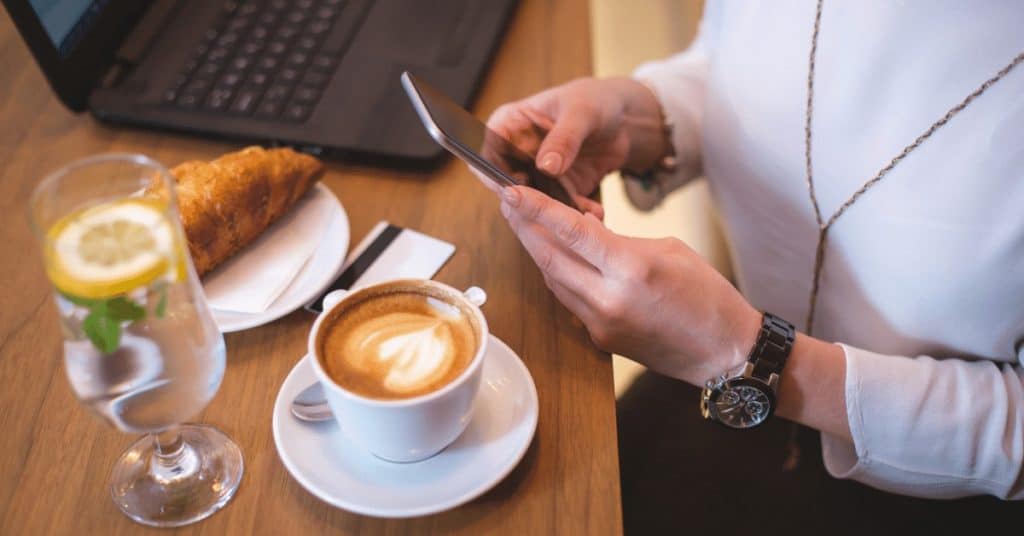 BE ACTIVE
Instagram is a social network, success on Instagram lies in building a community. Communicate with your followers. Watch how they behave. Respond to their comments and comments.
Follow other accounts, like and comment. This will increase the chances of people noticing you.
Be active in posting, whether pictures or Instastories. To increase the number of followers, the number of your posts must also grow. But beware, it still has to be unique, visually attractive and interesting on Instagram.
FOLLOW TRENDS
To present what's in demand to others on your Instagram account, you need to know what it is. You should have an idea of what interests your audience, even in real time. You should respond to current events.
But at the same time, it pays to register when people have had enough and want something new, something that will make your Instagram unique.
A variety of filters, tools, and apps give originality to your content. There are countless of them. For example, Layout is worth mentioning. Create the perfect collage with it or add a white frame to your photos. The whole feed will aerate, give a better impression.
WORK WITH HASHTAGS
Instagram = visual content + hashtags
The most important thing in the end. One of the keys that opens the way to new followers is certainly hashtags. Each Instagram post should be accompanied by relevant thematic hashtags. The maximum is 30 hashtags.
Assigning the right hashtags to a post requires a certain amount of intuition and experience. He wants to test it and think about it. The Leetagsmobile app can also help you find hastags related to the term.
Final thoughts
For a long time, Instagram has been one of the most popular social media platforms, and it continues to introduce new and exciting features. To put it another way, it's well worth your time to generate money on the site.
There are numerous methods to generate money on Instagram if you can grow an audience and establish trust. Anyone can make money on Instagram because there are so many potential business opportunities.