Idiot-Proof Ways To Make Money Online
The internet has broken down the barriers that used to stand in the way of becoming financially independent.
It wasn't that long ago that people who very much stuck in whatever economic zone they were born into. But with the advent of the internet it's given the opportunity to anyone with access to build their own business from the comfort of their home.
For those just starting out on their online business journey, one common question that comes up is 'whats the simplest most idiot-proof anyone-can-do-it way to start making money online?'
Well, let's find out!
Earn Money Online: The Ebay/Amazon Seller Method
One of the most prevalent ways to make money online is by buying and selling things. It has the potential to be extremely profitable. Find, create, or distribute a popular product, such as e-books/information, gadgets, furniture, office supplies, fashion, and so on.
The most important thing is to think ahead of the competition. Thousands of vendors have taken advantage of the Ebay phenomenon since its inception. It's critical to locate a product that you're familiar with in order to be a successful salesperson; for example, if you don't know what "processor speed" means, you're setting yourself up for failure.
If your having trouble finding a product try going to Amazon. Amazon will give you ideas for products as well as information for products. Then you can source them from Aliexpress and sell them on Ebay.
You can also your own Ebay store. Its a very inexpensive storefront ​for all your products that you are selling.
Drawbacks to Ebay selling are:
Finding or making a profitable product
Can be time consuming (Plan to spend 20-30 hrs/week)
Very competitive market
Regardless of the drawback Ebay is a powerhouse for selling and an easy way to start earning your first money online.
Earn Money Online: Drop Shipping
Drop-shipping could be used on ebay as well. The big advantage to drop-shipping is that you don't have to worry about moving the products yourself. With drop-shipping you're really working as a third party in the sense that you find vendor's who'll drop-ship, and when you make a sale, they deliver the products directly to the customer.
Thus, no inventory or overhead expenditures for you? It can also save you money and time by eliminating the need to go to UPS every month to send and receive packages.
Another advantage is that you are not need to purchase the product before selling it! You simply accept the order and send it to the manufacturer for shipping, and you are paid without having purchased anything. I know I make it sound simple, but finding hot things necessitates a significant amount of information gathering.
The first thing you will need to obtain is a drop-ship directory in order to find vendors who drop-ship, it will cost you anywhere from $25-200, but the money you spend will more than pay you back in time.
Earn Money Online: E-Trading
E-trading is a trend that is gaining in popularity by the day. Forex (Foreign Exchange Market), which has a larger turnover rate than the US equity market, is currently the largest e-trading market.
Foreign currency trading is a VERY profitable sector that involves buying and selling currency online at the same time.
Because there is no centralised facility for trade like the stock or futures markets, transactions are conducted over the counter (OTC) or via the internet/phone.
Trading is a legitimate opportunity to make cash online, but it has a learning curve, to get started try learning the very basics of investing and buying stock. Consider downloading the Robinhood ap.
The up front cost needed to do Forex might be a turn off to most people, but if you have the desire to trade and the time to learn the dos and don'ts you will have lots of fun.
Earn Money Online: Affiliate Marketing Programs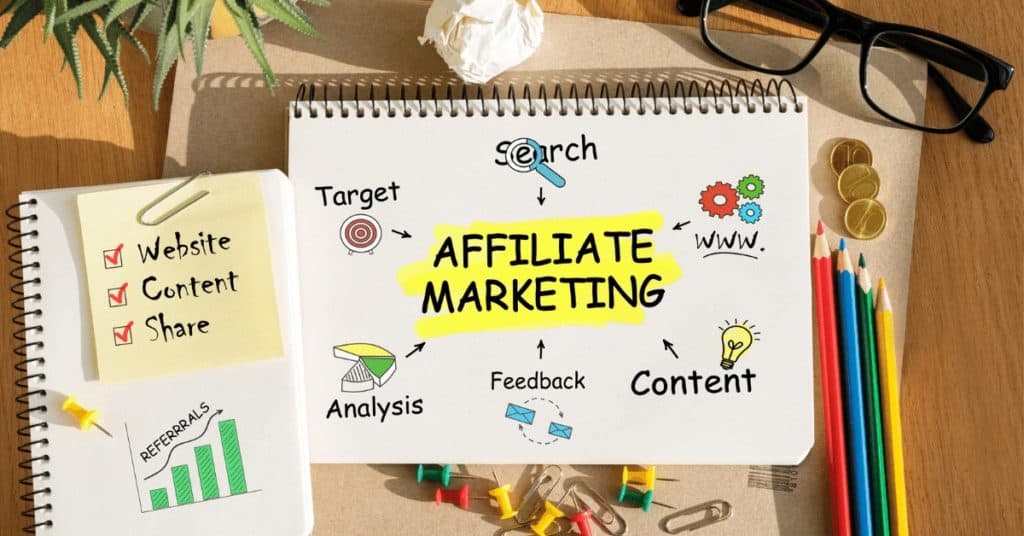 Last but not least, there are affiliate programmes to consider.
Affiliate programmes are ideal for those who do not want to sell their own product, do not want to speak with customers on the phone or in person, and/or do not want to spend a lot of money.
An affiliate is a person who promotes a company's services/products on their website by using banners/ads from the company's website. The affiliate receives a commission when the organisation makes a transaction through your website link, and in some cases, a recommendation from the affiliate's site.
Affiliate marketing is inexpensive to start because 99% of the companies don't charge you to become an affiliate, and why should they? I mean after all you're bringing them visitors, which turns into more sales revenue.
To be an affiliate, you don't need your own website, but it is required if you want to draw more people and earn more money. You can easily build your own website using a service like wix.com if you that is something you are interested in.
The idea is to join a few affiliate programmes so you can generate various streams of income; this is how top affiliates earn thousands of dollars per week. This is an important part of building a full-time income blogging.
Drawbacks: Finding good affiliate programmes to join can be difficult.
Many businesses boast about having the "greatest" program. But. what is the use of having a website if there isn't any traffic?
It's preferable if you know how to drive traffic to sites. Because they don't know how to advertise their programs, many affiliates make money. Consider this 3-step program to make money with affiliate marketing.
In Conclussion
Try to think outside the box. The majority of successful web marketers made money by merely identifying a product's need or a way to help people. In today's world, this might be anything.
You can run a profitable business just by finding a solution to fix someone's problem. All of the above paragraphs can demonstrate how to make money online. You can even make money on social media, check out this quiz to see if that option is right for you.
Don't be put off by the disadvantages. All of these methods are viable and widely used methods for making money online.