Top 6 Must-Have Blogging Tools For a Successful Blog
Like any business, bloggers use various tools of the trade. These blogging tools and services help to run their blogs in a way to ensure blogging is more than just a hobby – it's an actual profitable business.
As you may know if you've read our blog before, Great Plan Ray, started out as a freelancing project to help entrepreneurs and small business by creating business plans for them that would provide a guide-line for them to follow and help them secure funding. This service is still our primary focus, but over the last few years the blog has come to account for an increasing percentage of our annual profits.
Below is a quick checklist of the vital tools used by Great Plan Ray to build our website and turn it into such a profitable part of our business.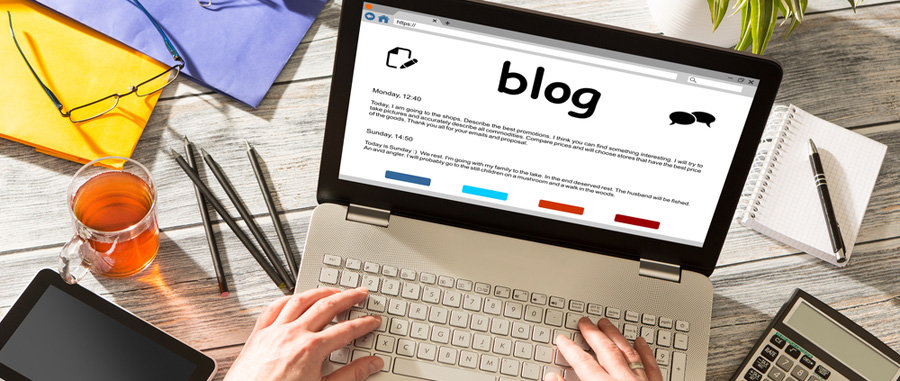 Blogging Tools
The top 6 blogging tool recommended by Great Plan Ray:
1. Quality Website Hosting
While you can set up a completely free blog on a site like Blogger, it's much better to have your website hosted on its own domain. This makes it look much more professional and lets visitors to your blog know that you take the blog seriously.
Consider using a service like Bluehost to get hosting for your blog.
2. Educational Tools
While you can learn through trial and error and by reading blog posts and watching YouTube videos to get the information you need, this can be a time-consuming process. It is because of that that I recommend investing in a complete online course on building a blog that way, you can learn everything you need to know through a structured course, rather than just by running around semi-aimlessly trying to figure out what to do.
3. An Email Marketing Tool
Getting someone to your blog once is hard enough in the ultra-competitive market of the internet today; make it easier to bring them back by investing in an email marketing tool which will allow you to build a list of subscribers that you can then reach out to whenever you have new content such as a new blog post or something else they might be interested in. At Great Plan Ray, we use MailerLite.
Through our emails we provide our subscribers with financial and entrepreneurship tips, notifications of new blog posts, and recommendations on tools and program to help them earn more money.
When signing up to our email list, client get a free business strategy cheat sheet. You can sign up above, if interested.
4. Grammarly
There's nothing like reading a post and seeing a few grammar and punctuation mistakes; minimize the chance of this being a recurring problem on your blog by using a tool like Grammarly to check your spelling, sentence structure, and grammar for any issues that way, you can catch problems before you hit 'publish.'
You can check out Grammarly here, it offers a completely free option so you can use some of its features without having to pay any fee but for the more premium features there is an annual cost.
5. Associated Products or Services
Assuming you want your blog to become a business, you'll need to do more than just slap a few google AdWords ads on your posts and call it a day.
Take the time to seek out products and services that people who read your blog would be interested in, try out any and all products yourself to see if they are worth the price, and then if you feel confident in the quality of the product or service you can begin marketing through your blog with affiliate links.
While Amazon is still the number one affiliate provider for most bloggers, there are number of alternatives to Amazon's Affiliate program worth looking into.
6. Schedulers
Schedulers like Tailwind make blogging insanely easier. I schedule my Pinterest pins with Tailwind, and also I use Facebook's scheduler to schedule my Facebook articles.
You can check out Tailwind here to see if it is something that would help work for your blog.
Final Thoughts
Making money blogging takes more than just having the right tools of the trade but without them it's going to be a lot harder than it needs to be.
There are lots of blogging tools out there but most of them are unnecessary for bloggers just starting out, these 6 tools listed here however are all essential in the sense that without them you'll either be lost not knowing what to do next or your blog wont have the structure in place to make money even if you magically got 1000s of people to visit it every day.
Learn how to make a full time income blogging by checking out our blog post on it here, take a look at some popular affiliate programs you may want to join here, and finally have a look at these five other strategies to make money with your blog.