Most Popular YouTube Niches of 2021
Over 5 billion videos are watched on YouTube every single day. YouTube is as popular as ever, with over 2 billion active users spending an average of 40 minutes per YouTube session just watching videos on the platform.
The most financially successful YouTube channels tend to be ones aimed at children, like toy review channels, for example. In 2020 the top-earning YouTube channel, making an average of $312 THOUSAND per video was a brother and sister duo named Vlad and Nikita on a YouTube channel where they do random challenges and review toys.
In second place was the channel Dude Perfect, a YouTube channel where a group of frat-type guys specializes in throwing things at other things. They make an average of $300 thousand per video.
Looking at the top money-making channels on YouTube can give you a distorted idea of which niches make the most money. The truth is most toy review channels, and most entertainment channels don't make that much, and the amount of money they make per 1000 views is lower than a lot of other niches on YouTube. While it is possible to make significant income on YouTube in an entertainment niche, there's a lot of competition. After-all, over four hundred hours of video are uploaded to YouTube each minute, and almost 90% of all those videos will NEVER reach 1,000 views.
That's right. Out of all the videos on YouTube, a whopping 90% of them don't even break one thousand views. Ever.
So, despite the incredible success of many entertainment channels, if your reason for starting a YouTube channel is to make money, you will need an actual business strategy, and that starts with targeting a niche that is proven to make money even on relatively low-views.
Some Terms We'll Be Using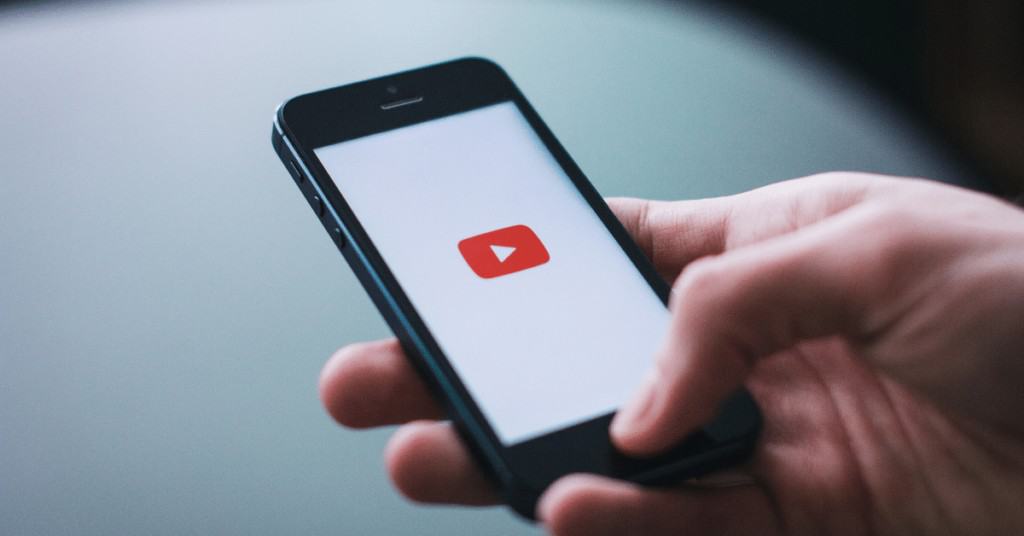 Let's break down a few terms that we're going to be using; the first is CPM. CPM stands for "cost per mille" (mille is the Latin word for "thousand"), so the cost per 1,000 impressions – is the metric that represents how much money advertisers are spending to show ads on YouTube. This amount is then split 55/45 between YouTube and you, with you getting a 45% cut of whatever the advertiser spent running ads on your channel.
That leads us to our next term: RPM. The RPM is your cut, it's that 45%, and it's the amount you'll see in your YouTube dashboard. It's the amount of money that will be going into your pocket (before taxes, of course). Sometimes when YouTuber's do videos breaking down how much money they make, they will use the term CPM but what they really mean is RPM. For whatever reason, CPM just gets used for both, which can be confusing sometimes. Still, odds are if they are showing you their internal YouTube dashboard revenue, they are actually talking about their RPM and just saying CPM because that's the term they're more familiar with.
The next term we'll be using is a niche. For YouTube, this just refers to what type of videos you make. Are you a fitness channel? A toy-review channel? Do you do makeup tutorials? Or maybe you talk about upcoming movies? Each of those is an example of a different niche.
What Determines Your YouTube CPM / RPM?
Four primary factors determine your CPM rate on YouTube; they are:
Audience
Niche
Content
Country
Your audience type refers to your audience's demographic makeup, such as how old they are, whether they are likely to buy any of the items being sold to them through the ads, etc.
Your Niche is the subject matter of the videos you are making. This might be videos about health, fitness, makeup, or some kind of ASMR.
Your content refers to everything from the length of your video – videos over 8 minutes long can have multiple ads placed throughout them while videos under 8 minutes long are only eligible for one ad – to the maturity level, for example, if you have lots of swearing and violence it's unlikely your video will be considered suitable for any ads at all.
The highest paying countries when it comes to YouTube ad sense earnings are normally Western English-speaking nations like the United States, Australia, New Zealand, the UK, and Canada. Austria and Germany are also high-paying countries as people in those nations tend to both create and watch a lot of English-language content even though it is not their first language.
What Are The Highest Paying Niches on Youtube?
The best paying and most profitable niche in YouTube is e-commerce and online business. In a close second place are personal finance channels such as Graham Stephan's channel. Graham's a YouTube millionaire-making well over a hundred thousand a month in YouTube ad profits alone with videos talking about credit cards, savings accounts, investing, and real estate. Basically, if a video is about money, it can make more money because advertisers assume that people who watch those videos must have a lot of money to spend.
Tech Channels also have a tendency to do well on YouTube. Tech channels are channels focused on smartphones, camera gear, or really any type of consumer electronics. These do well because the items being discussed are expensive, so advertisers pay to advertise related products on top of the video.
Software and tutorial channels do exceedingly well in terms of RPM rates; anytime you are teaching a technical skill or giving an overview of the software, you are likely to make quite a bit per 1000 views as advertisers see your audience as being intelligent, thirsty for knowledge, and potentially interested in buying an online course or some of the software you talked about in your video.
To recap, the top 4 most profitable niches on YouTube are:
E-Commerce / Online Business
Personal Finance
Tech Channels
Software and Tutorial Channels
How Much Does YouTube Pay Per 1000 Views?
As for RPM rates, while the average YouTuber can make between 50 cents to 3 dollars per 1000 views, eCommerce training and information videos tend to do anywhere from $15 to as high as $50 per 1000 views.
Videos about personal finance tips and tricks can get upwards of $20 and or even as high as $40 per 1000 views.
Technology videos usually land between $8 and $15 per 1000 views.
It should be noted that not everyone can do this sort of content effectively. Unlike an entertainment or commentary channel where almost anyone can turn on a camera and just do something to try to make people laugh or give their option on something when it comes to these high-paying YouTube niches, it's not like you can just make eCommerce tutorials. You actually have to provide individuals real value, or people will simply turn off your video mid-way through without watching it long enough to see any ads.
What are the Biggest E-Commerce YouTube Channels?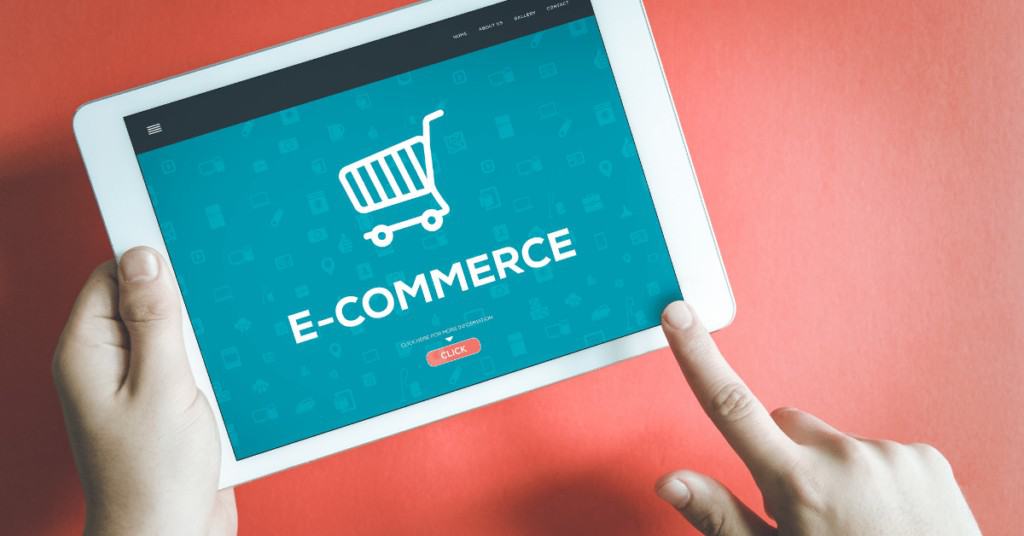 Channel Description:
"We provide small business owners with tips, tools, and resources to grow their businesses online."
About:
As the decider in who gets seen and who doesn't in the world of online search, getting an insider look at what the thought leaders at Google Small Business say is not a bad idea.
While their stories are largely human interest, there are also how-to's about crucial skills, from topics as broad as online branding to tips for taking photos for your business listing.
Channel description:
Glimpse into the board room during deep-dive interviews with the most innovative founders and investors. Get the experts' hottest takes on trending topics during our news round-tables.
About:
Entertaining, smart, and honest conversations that give anyone in the startup, small business, or tech space lots of interesting and sometimes thought-provoking stuff to think about.
Channel description:
Simple to follow tutorial videos on WordPress covering simple topics like installing WordPress and maintaining WordPress, and more advanced videos for WordPress developers.
About:
A tutorial resource for "non-techie" WordPress users. Learn how to set up a store, create an online course, launch a business site, establish sales funnels, and more.
What are the Biggest Personal Finance YouTube Channels?
Channel description:
Named by Oprah as a thought leader for the next generation, Marie Forleo is on a mission to help you succeed in life and business. Her instant #1 New York Times bestselling book, Everything is figureoutable, will train your brain to think more creatively and positively in the face of setbacks.
About:
By following Marie Forleo, viewers can expect to see inspiring interviews, receive tips on how to build a meaningful business, and train themselves to be more productive and face obstacles throughout their entrepreneurial experience.
Channel description:
Videos about Credit Cards, Personal Finance, Early Retirement, and Finance hacks.
About:
A channel about getting a credit score, preparing for early retirement, saving money, and more: expect tips on increasing your FICO score, reducing monthly expenses, and taking advantage of cashback credit card programs.
Channel description:
Stephan skipped college, started selling real estate, and became a millionaire by the age of 26. These days, he teaches others the tools of his trade, including lessons on buying rental property and wealth building, investing, other personal finance tips.
About:
While the channel started with content specifically about real estate, it has branched out into all personal finance and investment tips. The channel has a massive audience and is one of the only finance channels out there that has surpassed the coveted 1,000,000 subscriber mark.
What are the Biggest Tech YouTube Channels?
Channel description:
Tech, video games, failed cooking attempts, vlogs, and more!
About:
Justine Ezarik, better known as iJustine, is one of the most prominent technology YouTubers of all time. With the initial focus on Apple products, her channel has now become much more diverse with content relating to various technological gadgets.
Channel description:
Quality Tech Videos | YouTuber | Geek | Consumer Electronics | Tech Head |
About:
Popularly known as MKBHD, Marques Brownlee's channel focuses on reviews of tech products. If you plan to buy a smartphone, do not forget his channel and watch his honest reviews on the same.
Channel description:
Linus Tech Tips is a passionate team of "professionally curious" experts in consumer technology and video production, aiming to inform and educate people of all ages through entertaining videos.
About:
Linus Tech Tips provides product reviews, step-by-step computer build guides, and a variety of other tech-focused projects.
What are the Biggest Software and Tutorial YouTube Channels?
Channel description:
Treehouse is an online school that teaches technology. Treehouse has courses on hundreds of topics, including how to build a website, how to build a web app, how to build a mobile app, and how to start a business.
About:
Treehouse is a learning resource established with the mission of providing affordable education in technology. Teamtreehouse offers lessons on numerous topics, including coding in Python and more. The videos are delivered in a casual and easy-to-understand style by a variety of presenters.
Channel description:
Tons of sweet computer related tutorials and some other awesome videos too!
About:
TheNewBoston is the most-watched web development YouTube channel for learning programming languages. The channel is a popular source of free web learning for many beginners.
Channel description:
programming knowledge offers tons of video tutorials on top programming languages.
About:
The ProgrammingKnowledge YouTube channel is currently the fastest-growing programming channel on YouTube with more than 1 million subscribers. The video tutorials cover a range of different programming topics.
How Else Can You Make Money on YouTube?
When you're just starting out on YouTube it's unlikely that you'll be pulling enough views per video to be able to make much money from it even if you were able to reach the standard monetization requirements, which as of this writing are 4000 hours of watch time and 1000 subscribers.
The good news is there are other ways for you to monetize your YouTube channel beyond just relying on the standard ads that play on videos. These methods are:
Affiliate Marketing
One of the most popular and effective way of making money on YouTube is Affiliate Marketing. In simplest terms, affiliate marketing on YouTube is when a YouTuber recommends a product or service and then includes a link to it in the description of their video, in hopes that someone who sees the video will then click on the link and make a purchase.
It's important to keep any products you recommend related to your niche or be something that someone watching the video would actually want. For more information on affiliate marketing check out the free training video here. while it focuses more on making money through blogging and affiliate marketing the principles are the same.
Sell Your Own Product or Service
YouTube AdSense money is quite low ($1 per 1000 views for most niches), and Affiliate Marketing margins are usually pretty tight (1-15% for most products, so selling a a product that costs $100 may only make you $1 to $15).
Merch is another popular way for YouTubers to make money, and its margins are slightly better than Affiliate Marketing. Margins for Merch can be about 12-20%, so if you sell a sweater that costs $30 you can make up to $6 in most cases.
Your best option may be to create a course or provide a specific service related to your niche, if done properly 100% of the profits for this can be yours. Say you sell a product you developed yourself for $50, even if you only get 0.5% of your 1000 viewers to purchase it that's still $250 that you've made – in comparison to the $1 you'd make from YouTube AdSense, you can see how this option may be your best bet.
Final Thoughts
The first step to success on YouTube is to grow your channel and build a decent following. You have to do this before you start making money on YouTube. Start by uploading quality content on a regular basis and then when you start getting some traction, implement one of those other ways to earn money from YouTube (affiliate marketing, selling your own product, etc.) while you wait to be reach the target needed to get Adsense.
Of course it helps to be in a popular niche, to recap, the top 4 most profitable niches on YouTube are:
E-Commerce / Online Business
Personal Finance
Tech Channels
Software and Tutorial Channels
Good luck!